Are you ready for an adventure like no other? Look no further than an island-hopping vacation in Scotland! With over 790 islands to explore, it's important to narrow down your options. Do you want to explore the wild landscapes of the Inner Hebrides or discover the unique culture of the Northern Isles? Or maybe you want to do it all! The choice is yours.
Scotland's islands offer something for everyone. Imagine yourself exploring the wild landscapes of Mull, then sipping on a dram of whisky on Islay, and finally enjoying the traditional crofting lifestyle in the Outer Hebrides, Scotland's islands have something for every traveler.
The Inner Hebrides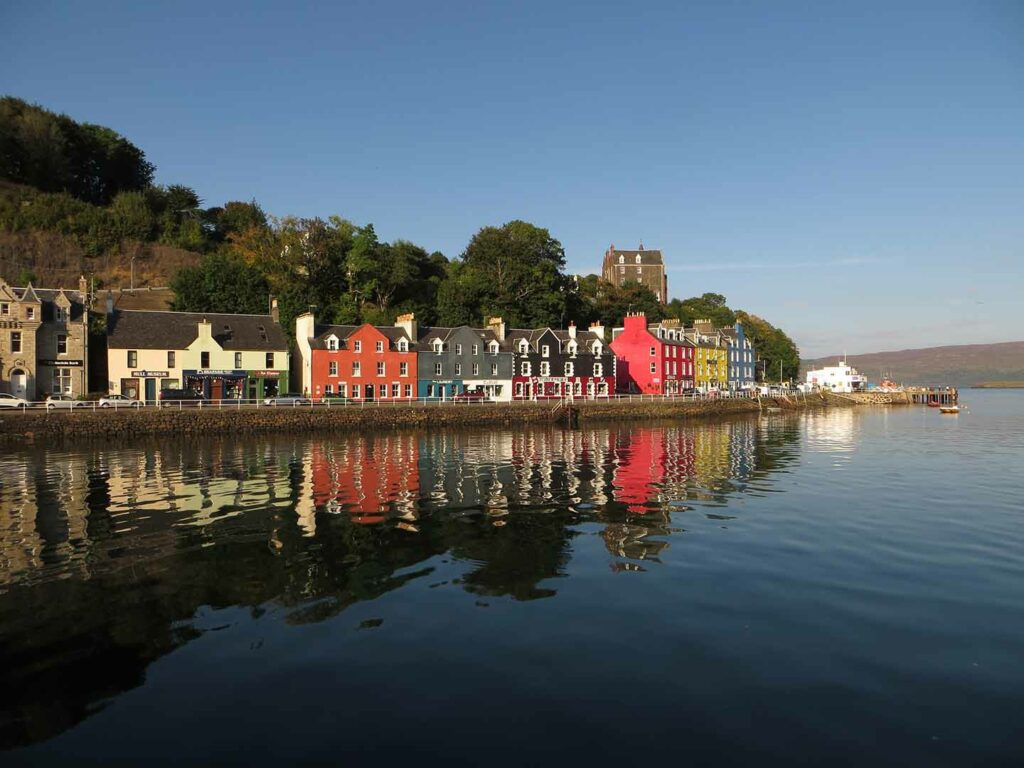 Are you ready to set sail for the Inner Hebrides? These islands are a must-see on any island-hopping vacation in Scotland.
Mull, Skye, and Islay are just a few of the gems in this chain of islands. Imagine yourself hiking through the rugged landscapes of Mull, spotting eagles and sea otters along the way. Then, head to Skye to discover the island's rich history and folklore, including the famous fairy pools. And finally, end the day with a visit to one of Islay's whisky distilleries, where you can indulge in a dram of the island's famous whisky.
These islands have something for everyone, from nature lovers to history buffs. And the best part? They're all just a short ferry ride away from each other, making it easy to island hop.
So, grab your walking boots and your whisky glass, and let's set sail for the Inner Hebrides!
The Outer Hebrides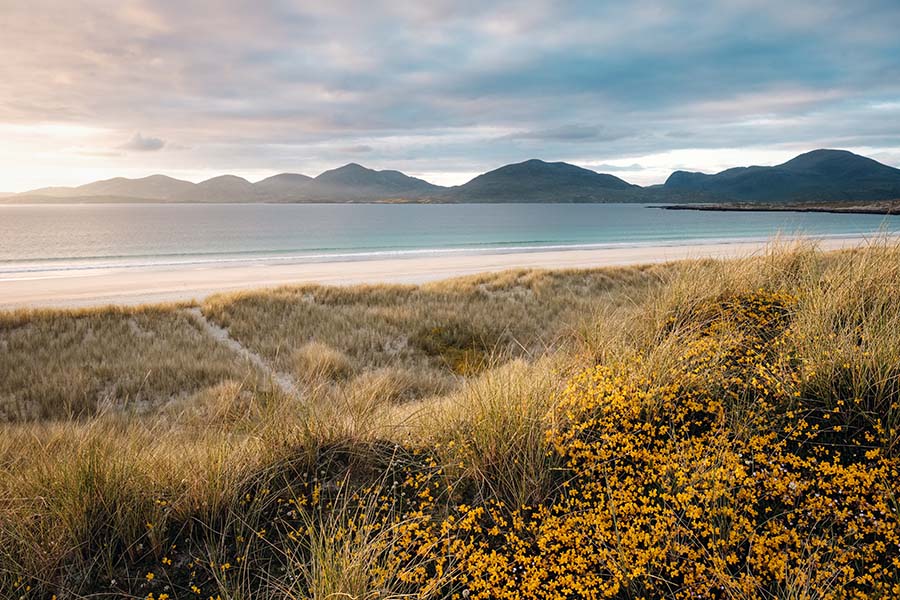 The Outer Hebrides are an archipelago of wild landscapes, a traditional crofting lifestyle, and friendly locals. This chain of islands, located off the west coast of Scotland, is the perfect destination for those looking for a more authentic and off-the-beaten-path experience.
Lewis and Harris, Uist, and Barra are some of the most popular islands in this archipelago. Lewis and Harris are known for their stunning beaches and rugged landscapes, perfect for birdwatching, fishing, and exploring. Uist is the place to be for traditional crofting and appreciation of the local culture. Barra is home to the famous Castlebay, a charming fishing village with a lively atmosphere and one of the only places in the world where planes land on the beach.
These islands are perfect for nature lovers and those looking for a more laid-back vacation. Accommodation options are varied, from camping to self-catering cottages, and boutique hotels.
Orkney and Shetland
Orkney and Shetland are two groups of islands located in the far north of Scotland and they are known for their rich history, unique culture, and spectacular wildlife.
Orkney is an archipelago of around 70 islands and it's home to some of the most important archaeological sites in Europe. Visitors can explore ancient standing stones, chambered tombs, and Iron Age villages. The island also offers a great opportunity for birdwatching and marine wildlife spotting.
Shetland, located even further north, is an archipelago of around 100 islands and it's known for its traditional festivals, such as Up-Helly-Aa, a fire festival that takes place annually in January. Visitors can also explore the islands' rich history and culture, including the ancient brochs and the Shetland Pony.
Argyll & The Isles

Escape to Argyll & The Isles, a region on the west coast of Scotland, where stunning scenery and island paradises await. With 23 inhabited islands to choose from, each offering tranquil beaches and unique island cultures, it's the perfect destination for those looking for a peaceful getaway. The rugged mainland vistas are sure to take your breath away, and the region is home to seven National Nature Reserves, making it one of the best places in Scotland to spot iconic wildlife such as golden eagles, red deer, otters, seals, and puffins.
Experience the best that Argyll & The Isles has to offer, from white sandy beaches to world-class watersports, and single malt whiskies to Scotland's Adventure Coast, there's something for everyone. Take in the spectacular scenery on the Caledonia Way, or explore the region's 'secret coast' on the Loch Lomond and Cowal Way walking trail, it's a place that guarantees an unforgettable experience.
Contact Us About Taking An Island Hopping Vacation In Scotland
In this guide, we have explored the many islands of Scotland and the unique experiences they have to offer. From the wild landscapes and whisky distilleries of the Inner Hebrides to the traditional crofting lifestyle of the Outer Hebrides, to the rich history and archaeology of Orkney and Shetland. Island hopping in Scotland is a great way to explore the country's diverse landscapes, culture, and history.
Planning an island-hopping vacation in Scotland can be overwhelming, but with a little bit of planning and the help of our expert team, you'll be sure to have an unforgettable experience. For a complimentary custom itinerary for your vacation, contact our team using the contact form below.