5 Day Private Tour of Scotland Itinerary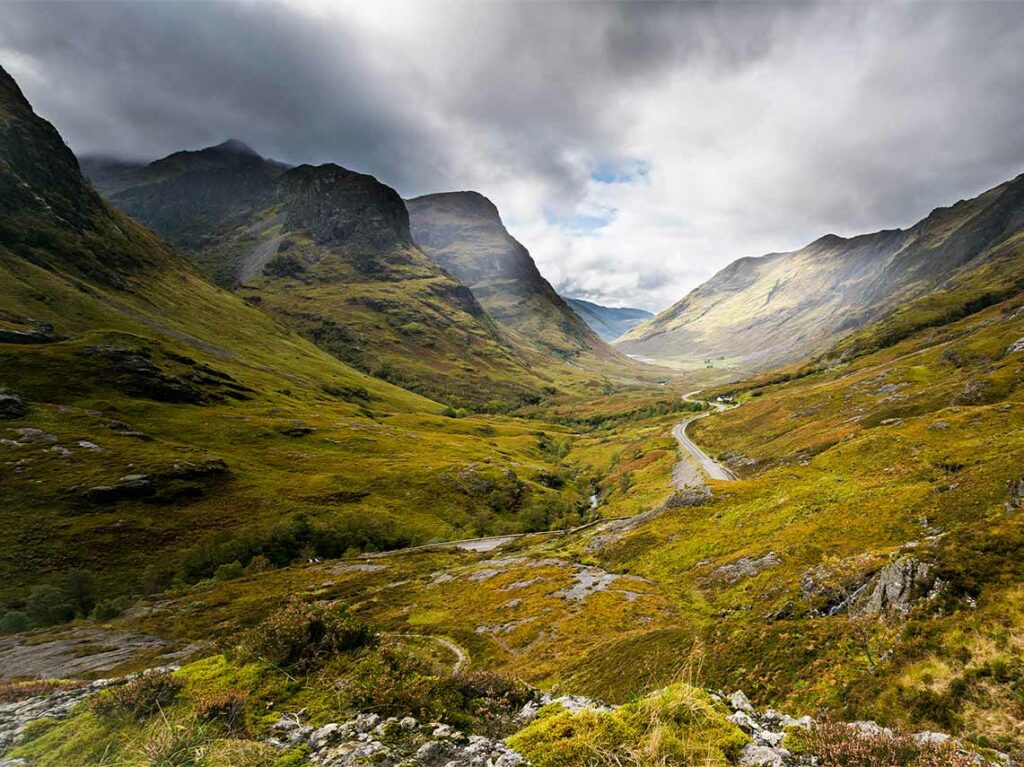 Scottish Private Tours tailored To Suit You
The itineraries we offer on our site are a template, where we hope you can find out more about what you'd like to do and see in Scotland, before getting in touch with our expert travel planners to design you a fully customized and truly unforgettable private tour!
Day 1: Arrival - Stirling Castle - Glencoe - Fort William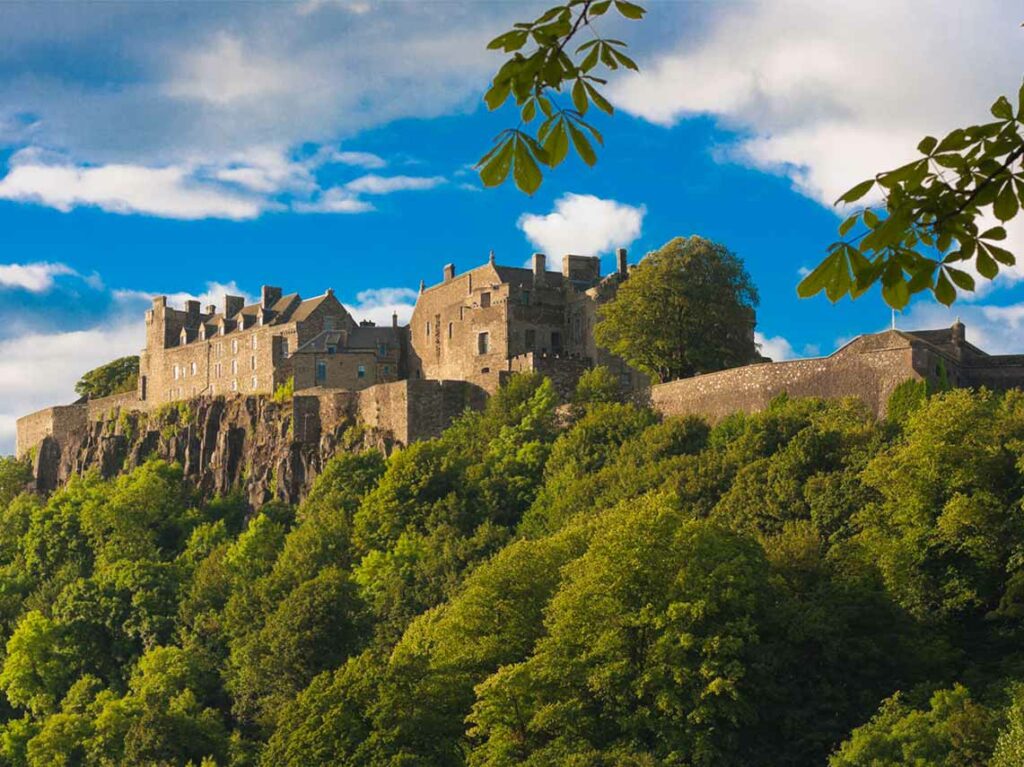 Designed with care to help you experience some of Scotland's best sights and destinations in a short 5-day spell, this tour itinerary will give you a taste of what makes our wee country such a unique and enchanting land to visit. The following itinerary is just a guideline; a guideline intended to inspire you to dream of your ideal vacation to Scotland before getting in touch to create a personalized itinerary that is perfectly suited to you and your group.

Your private 5-day tour of Scotland starts as your driver-guide collects you at a destination of your choice in Glasgow or Edinburgh, before chauffeuring you through central Scotland to one of the country's most historically-significant and famous buildings: Stirling Castle.

Perched atop Castle Hill – a dramatic geoformation – Stirling Castle is protected on all sides by vast steer cliffs which made the site an attractive strategic military base during Scotland's turbulent history. On your tour of the Castle, you'll hear its tales and mysteries first-hand with your private guide; including characters such as Mary Queen of Scots and Bonnie Prince Charlie.

Once your group has explored the Castle, your driver-guide will whisk you off to the West Coast of Scotland en route to the incredible Glencoe Mountain Range. Here, we'll stop for some pictures of the famous 'Three Sisters' and a short hike depending on the activity level of your group, before heading to the delightful town of Fort William.

If we've still got time in the day, you might want to include a visit to The Nevis Range – home to the highest mountain in the UK, Ben Nevis – where you can enjoy a gondola ride up the side of a mountain and toast to your first day in Scotland with one of the most beautiful backdrops in the world before your driver-guide returns you to your accommodation for the night ahead of a busy second day.
Day 2: Jacobite Express Train - Isle of Skye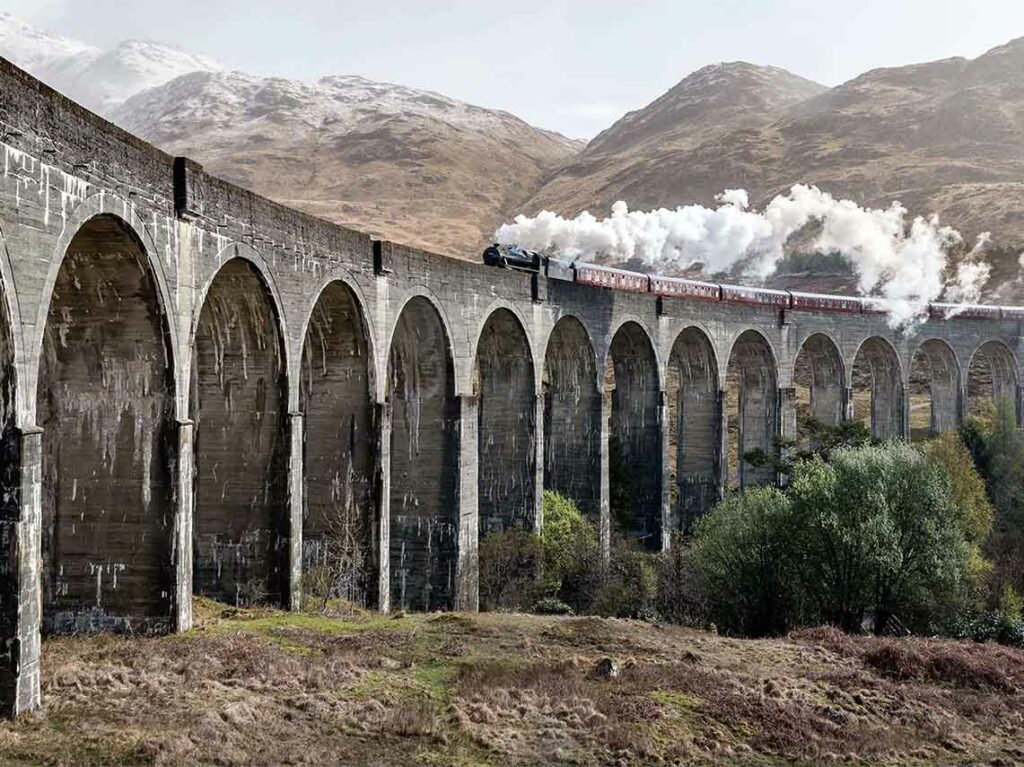 The second day of this guided 5-day tour starts with a journey on the world-famous Jacobite Express Steam Train. Featured in a number of the iconic Harry Potter films, the train twists through dramatic Scottish countryside – most notably over Glenfinnan Viaduct.
The train will drop you off in the beautiful coastal town of Mallaig, where your driver-guide will be waiting to collect you and take your group on a short ferry ride to the stunning Isle of Skye.
Once you reach Skye, your driver-guide will take you on a short tour of the island which could include a visit to The Old Man of Storr, The Fairy Pools, a tour of Dunvegan Castle & the town of Portree, or even a relaxing hike.
Your driver-guide will then drop your group off at your hotel.
Day 3: Eilean Donan Castle - Loch Ness Tour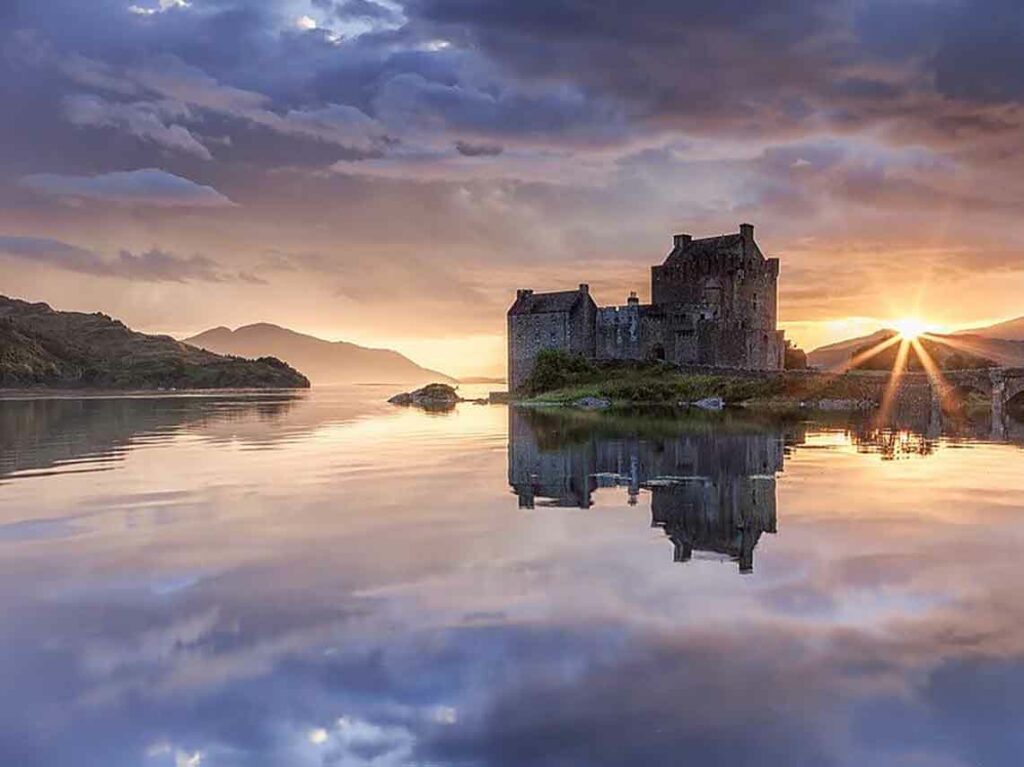 Your driver-guide will collect your group on the morning of the third day of your tour and drive over the Skye Bridge (connecting the Island to mainland Scotland), before stopping for pictures and a tour of Scotland's most photographed castle: Eilean Donan.

This stunning castle has attracted international recognition for its dramatic setting and has recently featured in numerous films including James Bond and Highlander.

Following your tour of Eilean Donan Castle and a brief stop for lunch, you'll head for Loch Ness – where, if you're lucky, you might catch a glimpse of Nessie!

Your driver-guide will take you on a scenic drive around the Loch and for some beautiful hikes in the surrounding areas; but for those looking for an extra special experience, we also arrange private luxury boat trips on the Loch where your group will be treated with a range of Scotland's finest whiskies and local delicacies.

Day three will come to a close as your driver-guide drops you off at your accommodation in Inverness – the capital of the Highlands – where you'll have the opportunity to experience the city's excellent selection of bars and restaurants throughout the evening.
Perfect!!! The best tours we have ever experienced. It was the best experience we ever had; the guides were extremely knowledgeable and just fun to be with. They couldn't do enough for us and were so reliable.
Day 4: Blair Castle - Pitlochry - Forth Road Bridges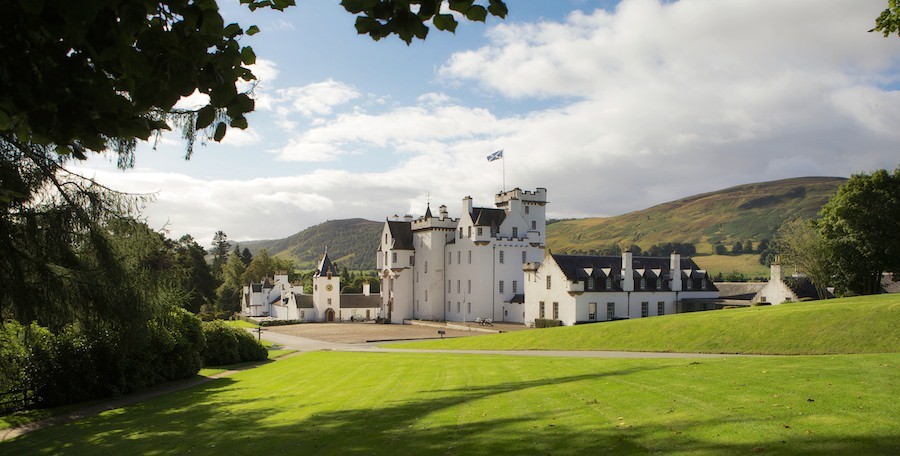 On Day Four of your tour of Scotland, we begin the morning with a trip to explore Blair Castle. Certainly one of the lesser-known castles in Scotland, Blair has a fascinating history and was at a time host to Mary Queen of Scots as well as Bonnie Prince Charlie.

Once your group's enjoyed a tour of the castle we'll drive to the picturesque town of Pitlochry. An incredibly well-preserved town, Pitlochry offers visitors a glance at medieval Scotland as well as a host of beautiful nature walks and hikes throughout the surrounding countryside. If you've got a taste for our national spirit, you may also want to try some of the local whisky distilleries.

After a delightful afternoon, your driver will whisk you off to the Forth Bridges – the dramatic introduction to our stunning capital city: Edinburgh.

You'll spend the night in Edinburgh at a central location to allow the group to explore the city's fantastic selection of traditional bars and restaurants before your tour of the city on the final day.
Day 5: Edinburgh Castle - Holyrood Palace - New & Old Towns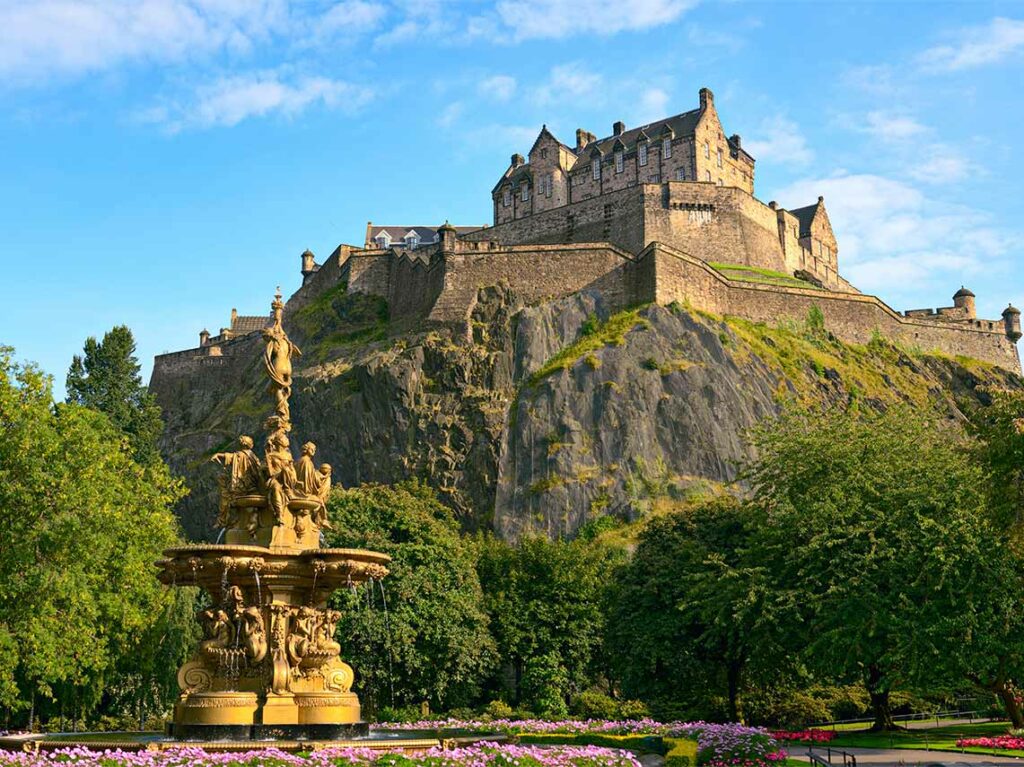 As we promised, the final day of your tour is focused on Edinburgh. Arguably one of the most beautiful cities in the world, our tour of Edinburgh starts in its heart: Edinburgh Castle.
Situated (rather fittingly) on Castle Rock – which has signs of human settlement from the Iron Age – Edinburgh Castle dominates over the city skyline. Your group will enjoy a private tour of the castle to learn more about its fascinating history and significance to the Scottish people.

Once you've explored the castle, next up is the Holyrood Palace before a drive around the New and Old Towns of Edinburgh to pick up any last-minute gifts or mementos from your trip with us.

And alas, this 5-day tour of Scotland comes to an end as your driver-guide drops you at the airport in time for your onward journey.
Our Clients Loved Their Private Tour Experience
If you are short of time, look no further, this is the guide and trip you want, otherwise, continue ready for the many reasons to follow. John is an extraordinary guide with a wealth of knowledge and an easy-going good-humored personality. He's an excellent driver, which you will come to realize is quite important! He's flexible and constantly readjusts itineraries as he comes to know his clients. We saw about 2 weeks of Scotland in 6 days! He knows all the secret spots to show you the real Scotland it's glorious. I give him and Braw Scottish Tours my very highest rating and thanks for a tremendously enjoyable vacation.
★★★★★
Wane & Lee
Our time with John at Braw was an enormous success because he took the time to get to know us; he has a deep and broad knowledge of sightseeing in Scotland, and he took special care to accommodate the special needs of my husband with respect and compassion. This special care included the timing for different sightseeing venues; finding wheelchairs, etc. I cannot begin to adequately sing the praises of John as an informed tour guide, a competent driver, and a thoughtful companion. We both had a wonderful time in John's company and look forward to a return visit to Scotland with Braw!
★★★★★
Judy
My wife and I spent over a week with Braw crossing the Highlands. Their ability to customize a tour to your individual needs is a result of their extensive knowledge of Scotland. We had a wonderful time touring with our guide and getting a locals perspective rather than traveling in a large group. We look forward to returning soon.
★★★★★
Tom H
We used Braw Scottish tours for a driver and guide on a recent trip to Scotland. We visited the Highlands, Skye, and Lewis & Harris and had an amazing time thanks to their attention to detail! John and Braw Scottish Tours took great pride in making sure we had a first-class experience for our entire journey. They made sure we had great accommodations, food, and even tailored stops along the way to our interests. Our driver was professional, knowledgeable, and witty and I wholeheartedly recommend Braw to anyone. We're already planning our next trip!
★★★★★
Lee & Larissa
Get a Custom Driver Guided Tour Itinerary
All our tours are completely customizable and tailor-made to suit you and your group's needs, just fill in the form below and tell us what you want to do and how long you'll be visiting us and our tour experts will do the rest.
Even if you don't know where you want to start and would like some inspiration, fill in your contact details below and your personal tour expert will be in touch to help you plan your perfect vacation in Scotland.
Prices from £600 per day per group
itineraries you might like