Excellent tour of Scotland for my family! John, the owner of Braw Scottish Tours, catered to our 5-person family-group, ages ranging from 15-80, for a 10-day tour of Scotland with charm, humor and thoughtfulness that went above and beyond. He planned every detail of our history-themed trip but was eager to rearrange plans if anyone in our party developed a certain interest in something not already included in our tour, like looking high and low for every highland cow we could find. He also went completely out of his way so that I could bring home special souvenirs from our trip, everything from special Scottish candies I took a liking to to tea-time bone China. And, the fact that he took my two teenagers on several hikes in the late afternoon when the rest of our party was too tired to go speaks volumes about the energy levels of this tireless man and his devotion to making our trip the happiest it could be for everyone. Lastly, some of the very best photos I have from this trip are the ones he took and shared with me. He made our trip memorable in so many ways and cared so much about connecting with each and every one of us that I can't help but write him a stellar review. I HIGHLY recommend John's tour company to anyone who wishes to thoroughly explore the beautiful country of Scotland and to do it with an exuberant and highly knowledgeable ambassador.

Great tour of Ireland and Scotland! Our two-week tour of Scotland and Ireland was fabulous. The trip was planned in great detail according to our interests and requests. We really enjoyed the lodging choices. Callum was an excellent tour guide and driver. He was very knowledgeable and he carefully tended to all of the details and made things easy for us. He took great care of us for two weeks and he was always very helpful and kept us on time. He tailored the tour to our interests along the way and he always kept us smiling. We would highly recommend Callum and Braw Scottish Tours. They were great!

Great tour, great tour guide! Touring the Highlands was an amazing experience thanks to Braw's expertise and the time they spent helping us design an itinerary that met the needs and interests of 6 55+ adults. On day one, Martine, our driver, picked us up with a warm smile and we were on our way! Martine is fun, knowledgeable, competent and flexible. Each day, she provided options outside our planned itinerary to ensure we were able to make the best of our time. We enjoyed her stories, her humor, and the care and concern she showed to make our visit interesting and meaningful. I would recommend Braw (and Martine) to anyone.

For a Barrie Time – Choose Braw! You MUST allow Braw Tours to show you " the real Scotland." We developed an itinerary with Martine, who also was our driver and guide. A native of Glasgow, Martine introduced us to castles and lochs, but also took us up Ben Nevis-the highest point in the UK; showed us where to hike in the Highlands; and introduced us to a wide range of sites and places not experienced on large bus tours.It's worth your money & time to let Braw show you Scotland!

From the Highlands to the Islands with Braw! If you want to really see and experience Scotland and you prefer a genuine adventure, then Braw Scottish Tours is made for you. The driver/guides are warm and personable and incredibly knowledgeable and reliable. They take the time to get to know what you want from your holiday and work every day to deliver it.
I traveled solo with Braw for a period, met up with my sister who joined the tour and then finished solo again. Braw made my sister's arrival and departure seamless and efficient and we never missed a beat. I felt like I was traveling with friends the whole time. We laughed and had great conversations. I learned a lot and saw much, much, more than if I had attempted the journey on my own.
It is a big decision to put your faith in a company to help facilitate your vacation goals. I wanted to relax, take each day as they came, spend as much of each day outside rather than in, see the popular sites but seek out new ones, and learn. The flexibility that Braw allows delivered on each of those. They laid out the opportunity for an adventure and eliminated all of the stress. The rest was on me. I couldn't recommend Braw Scottish Tours more.

The BEST tour ever!! My husband and I had the privilege and honor of having Martine as our tour guide, while in Scotland. There are too many positive adjectives to describe our tour. Martine made sure that everyday was an amazing experience that we did not want to end. Because of Martine, we had an experience that was beyond our wildest dreams and from which we did not want to awaken. We just returned from our trip and are already planning our next foray to Scotland, with the help of Martine. Suffice it to say that if going to Scotland, you should choose Braw! You will not be disappointed. To Martine and Braw, THANK YOU and we look forward to seeing you, again!!!

A Priceless Family Experience!! More than I could ever ask for. My family chose to use Braw for a private tour of over a week making the journey from Glasgow to Edinburgh. Our guide, Martine, has become like family to us. She answered every question we had, stopped wherever we wanted to wander, and throughout our trip continued to customize our experience to show the beauty of Scotland. It was terrific to ride with Martine as our travels were enriched with numerous personal, historical, and comedic stories, facts, and tidbits. And to deal with a family of four consistently for that many days, a TROOPER! The van was more than spacious, the communication before and during our tour was efficient and pleasing, and in the end, it was hard to say goodbye. Martine went above and beyond for my parents who were celebrating their marriage, decorated the van, and had some fun music to go with the festivities. Braw Scottish Tours is an unforgettable experience, and coming from a young adult, it made this trip with my family so much more special without anyone having to worry about the details. A priceless experience. Thank you!!

Customized Itineraries for Age Diverse Groups My 76 year old mother, teenage son and myself did a five day tour around the Scottish highlands with Braw. Our guide/driver, Tony, was fantastic. He took care to ensure my mother had the assistance he needed while finding options that would appeal to my teenage son. I really didn't have a specific agenda when initially planning the trip so I requested Braw put together a standard itinerary. After getting to know the group, Tony suggested some alterations to the itinerary that involved activities specific to our group's interests. He also made some suggestions along the way to efficiently use our time and maximize our experience. I highly recommend Braw Tours!

Love Braw Scottish Tours! I was going to Dornoch to play golf with my client and had my wife, son and my client's wife in tow. We wanted a nice experience for them while we golfed and Braw Scottish Tours delivered. They came up with several options and ultimately did the Cawdor castle, Culloden battlefield and cairns tour, coupled with a reservation at a great restaurant when we met back up. The guide, Brian MacKay was awesome and the vehicle was perfect, clean and new and the right size. All good went perfectly and I couldn't give any higher praise!

We traveled to Scotland for my dad's 75th birthday and John was our guide. He was so knowledgeable, funny, flexible and easy to be with. He made the long car trips fun and knew all the hidden hikes and cafes. I would 100% recommend him and his team to anyone wanting a fabulous trip in gorgeous Scotland,

Flexible, Friendly, and Accommodating My daughter and I just returned from eight fabulous days in Scotland with Braw. John picked us up from our hotel in Edinburgh and off we went in his super clean Mercedes Sprinter to the Isle of Mull, the Isle of Skye, Lochiver, Handa Island, and Inverness. John made sure we hit our goals: to see puffins in the wild and to feed a Hairy Coo.

He and every member of his staff that we dealt with were flexible, friendly, and accommodating. We received swift responses from the minute we first inquired about Braw to text messages once we were in the midst of the trip. When the weather affected some of our plans, John came up with good alternatives, and when we spent long periods driving, he always kept us alert with knowledgeable stories about what we were seeing and funny jokes.

We'd recommend Braw to anyone who wants to see Scotland!

Fantastic tour Company! We booked a tour thru Braw for Ireland, Scotland and England. We had a fantastic time! From the moment they picked us up from the airport we felt well taken care of! The local guides were great! Very knowledgeable about all the local history for all the places we saw! We toured the Cliffs Moher and Dover, we saw the Coswolts, spent time in the Scottish Highlands, saw amazing castles and ruins. We arrived in London a few days before the Jubilee and got to see London in all its splendor Braw took care of all the accommodations and purchasing the tickets to all our adventures in all three countries! Our accommodations were wonderful! We stayed in large hotels, a manor house, boutique hotels, breakfast was included, made starting our day so much easier. I highly recommend this company for your next trip! I will definitely be using them again.

Trip to Loch Lomond and the Trossachs: We were on a cruise stopping in Edinburgh. Since we recently had spent 3 days there, I wanted to see some of the country side and visit an ancestral home. Braw Scottish Tours put together a great itinerary for the day. Our guide Martine met us as our tender arrived at the dock. She was fantastic, friendly and very knowledgeable about the history. She adapted the itinerary so we could see and do what was most important to us. Also important, she made sure we got back in plenty of time before our ship sailed. I definitely recommend the tour company and Martine.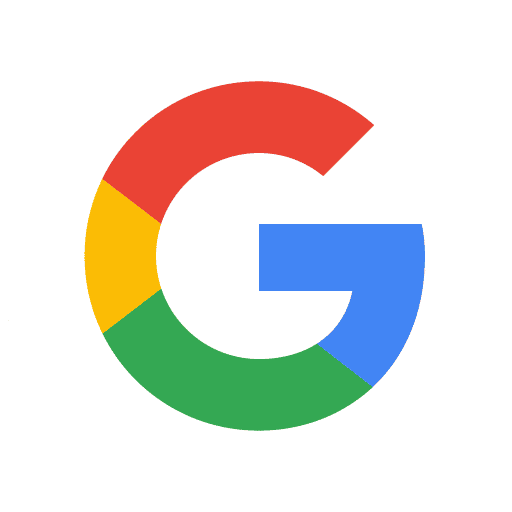 Braw in Scottish means "fine". Our experience with Braw Scottish Tours was that and so much more.

Working directly with a Scottish tour group assured a customized, stress free trip. From our 1st inquiry until our drop off at the airport every aspect of the tour was of the highest quality and exceeded our expectations.

Our tour included small out of the way places that large buses are unable to get to. Our attentive guide/driver listened to our interests and made customized stops to assure we saw, learned and enjoyed everything Scotland has to offer. He provided local and knowledgeable information from past to present every step along the way.

We highly recommend Braw Scottish Tours for a trip of a lifetime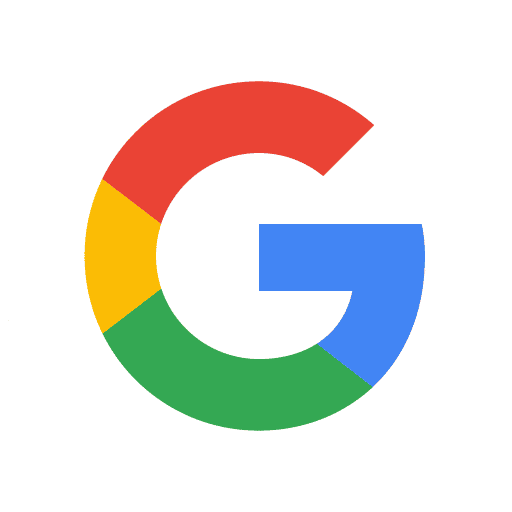 The folks at Braw worked with our group to create a well- designed tour that covered much of Scotland and was the envy of friends who tried to see Scotland with other companies. We have visited six continents, and our Braw guide (and now our friend) Martine is one of the best, most entertaining and informative we've ever had, and I doubt that if we get to Antarctica there will be anyone there to compare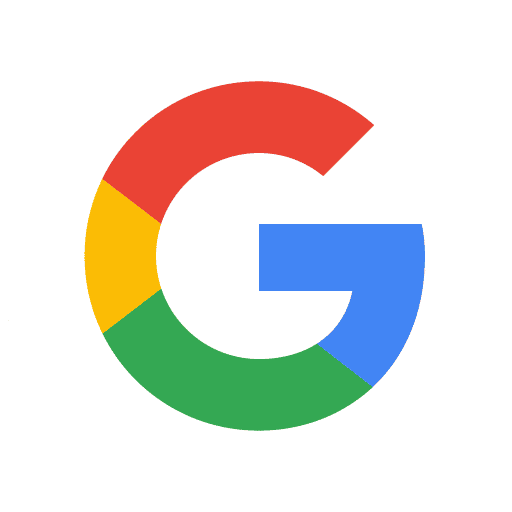 Our Braw Scottish Tour definitely exceeded our expectations. The itinerary included all the "must sees" we had scheduled, and each day brought a well paced, new adventure. Our driver/guide, John, was professional, knowledgeable and very well attuned to our particular interests and needs. We felt the trip was well planned and good value for the services provided. In addition, all communication with the office staff, both pre and post trip, was thoughtful and timely. We would travel with Braw Scottish Tours again.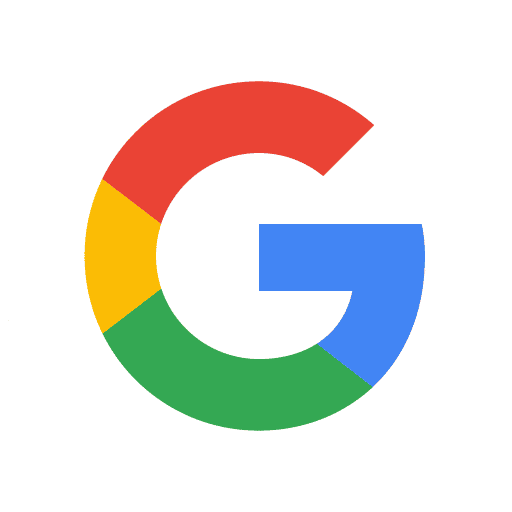 Extremely well-organized and executed 14-day tour of Scotland. Braw tours was able to deal with the unexpected (death of the Queen Elizabeth II) and weather-related boat trip cancellation by re-arranging visits to various attractions without missing a beat. Our guide Colin was absolutely amazing, always going above and beyond to ensure our safety and comfort, while always trying to show us as much of this beautiful and historic land as possible.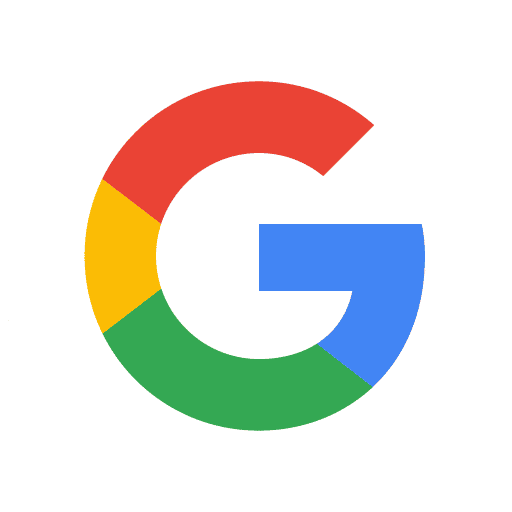 Braw Scottish Tours is the best! My husband and I booked Braw for an 11-night tour of Scotland and they far exceeded our very high expectations. And we were incredibly lucky that Callum was our driver guide. Callum was attentive to our needs, took us off the beaten track to some beautiful spots, and is knowledgeable, funny, and ready to change plans on a moment's notice. We are older travelers, so Callum's flexibility to our need for a mid-tour day off or a later start to the day was perfect. Braw booked my husband in for a round of golf, so his trip was complete, and I got my fill of castles, museums, historical sites, and the glorious Scottish highlands. Heather and Jack made the personalized itinerary planning a breeze. We can't wait to go back to Scotland, and we will be calling Braw Tours when we do!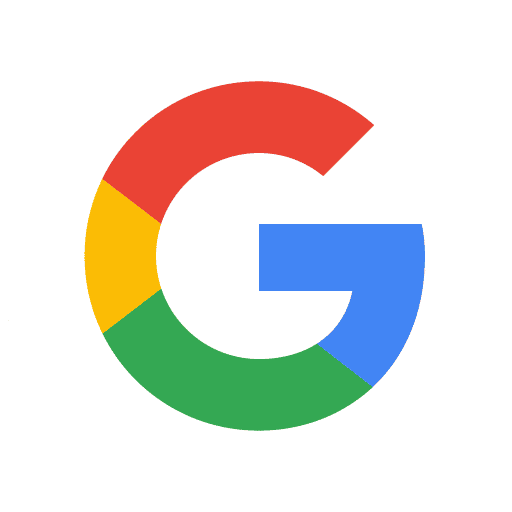 Our 14 day tour of Scotland and Ireland was fabulous. The trip was planned in great detail according to our interests and requests. We really enjoyed the lodging choices. Callum was an excellent tour guide and driver. He was very knowledgeable and he carefully tended to all of the details and made things easy for us. He took great care of us for two weeks and he was always very helpful and kept us on time. He tailored the tour to our interests along the way and he always kept us smiling. We would highly recommend Callum and Braw Scottish Tours. They were great!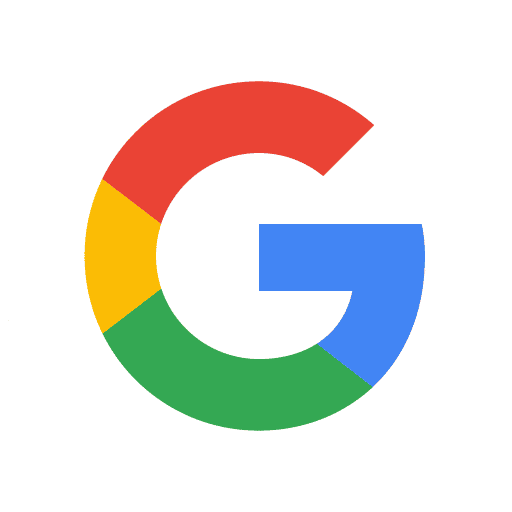 Braw communicated with me via email quickly and efficiently. They were very understanding and cooperative with all my requests. I thoroughly enjoyed the experience from start to finish. Making the plan for our tours was a breeze. They not only helped us customize our sightseeing, they even helped us select our hotel for the stay. Excellent customer service all around. The days of our tours our guide arrived on time, he was thorough and informative and magnificently pleasant. Braw made our Scottish experience one we will cherish forever.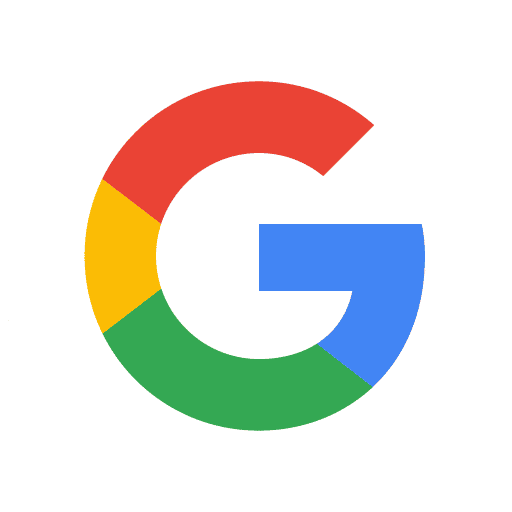 I have spent a magical week in beautiful Scotland, of course, thanks to its unparalleled beauty and its kind, friendly and genuine people. My trip could have been a good one even if I just roamed around aimlessly to be honest. But, booking with Braw Scottish Tours has definitely been a game changer for the whole trip. I have to say that I've been so well taken care of from the moment I received a reply from Jack to my enquiry email, to the detailed planning of my week and the flexibility to change things around to choosing my guide. When John picked me up and we started our tour with the epic Stirling castle, I knew I made the right choice. John will tell you things that you don't see in a documentary or read in a book. He will tell you stories and make you feel you are living in them. He's such a wonderful story teller and a humorous, friendly and courteous guide. He is generous with his time, knowledge and is flexible with plans. I have laughed so much, met many local scottish people who showed me what a wonderful nation this is, learned quite a few scottish words, dined with Scots, raced sheep and chased highland cows and went up above the clouds in our highland expedition. From Glasgow to Stirling to Edinburgh to Inverness and the Queens View followed by Isle of Skye and the wonderful walk to the Niest lighthouse and then fort william, I have lived a wonderful dream for 7 days that was only made possible because of Braw Tours.
Thank you John. You're booked in August and this time I'm bringing the whole clan with me!

Don't think twice and book with Braw Scottish Tours if you're planning to come to this beautiful country. It will be worth your while and your money. Thanks again and looking forward to coming back very soon ❤️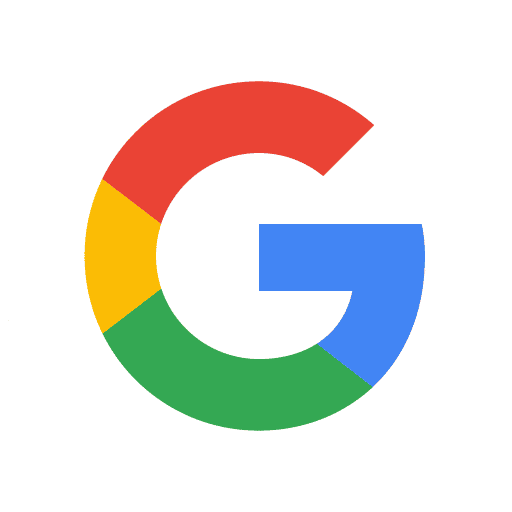 We had the best experience with Braw on our recent family vacation to Scotland! Would absolutely refer them to anyone looking for the best tour guides for their trip. Can't wait to come back soon!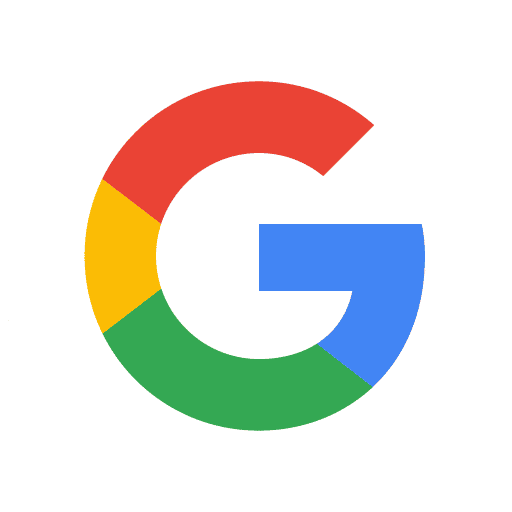 The tour provided by Braw Scottish Tours went well beyond all expectations. It was informative, fun, and we were able to see many unique areas throughout Scotland. While preparing for the trip, Heather was responsive to our questions and kept us up to date on all of our travel requirements. John was very accommodating, knowledgeable, perceptive, and entertaining. . If you are interested in a private tour experience, Braw Scottish Tours is an excellent choice!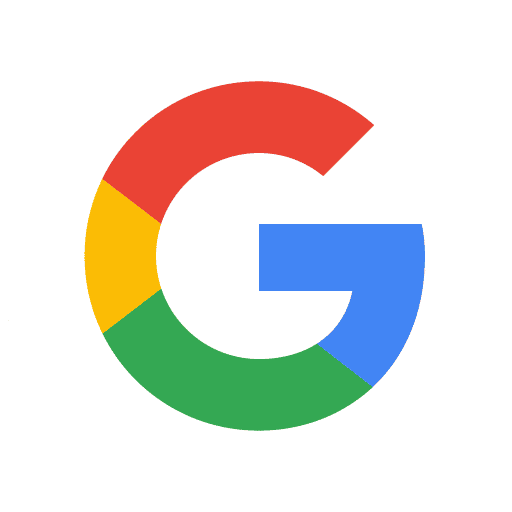 The most amazing wonderful tour was created by Braw tours! We could not have been more pleased. Brilliant!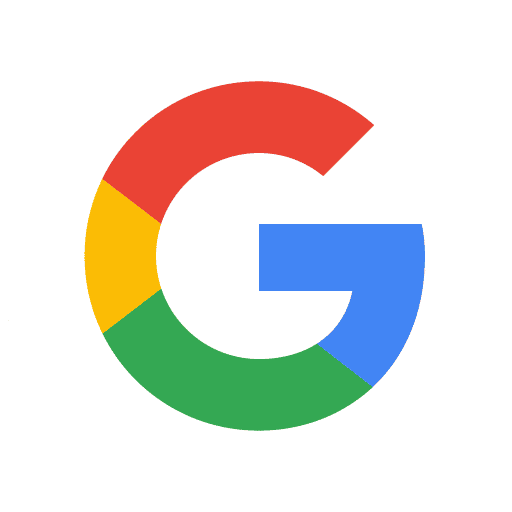 Spent a week in Scotland.
I basically planned what I wanted and Braw took care to make it happen…flawlessly…I might have done things a bit differently but they did everything I chose…we had a driver, Callum, totally wonderful helpful, kind, knowledgeable and a great driver on some pretty scary roads…the hotels were amazing..the meals included were lovely….I highly recommend the company and of course Callum.

Hands down the best private tour available in Scotland. We just finished a two-week tour that was incredible. John is a knowledgeable, flexible tour guide and Heather was always accessible in planning our itinerary. Thank you Braw Tours for such a wonderful two-week experience.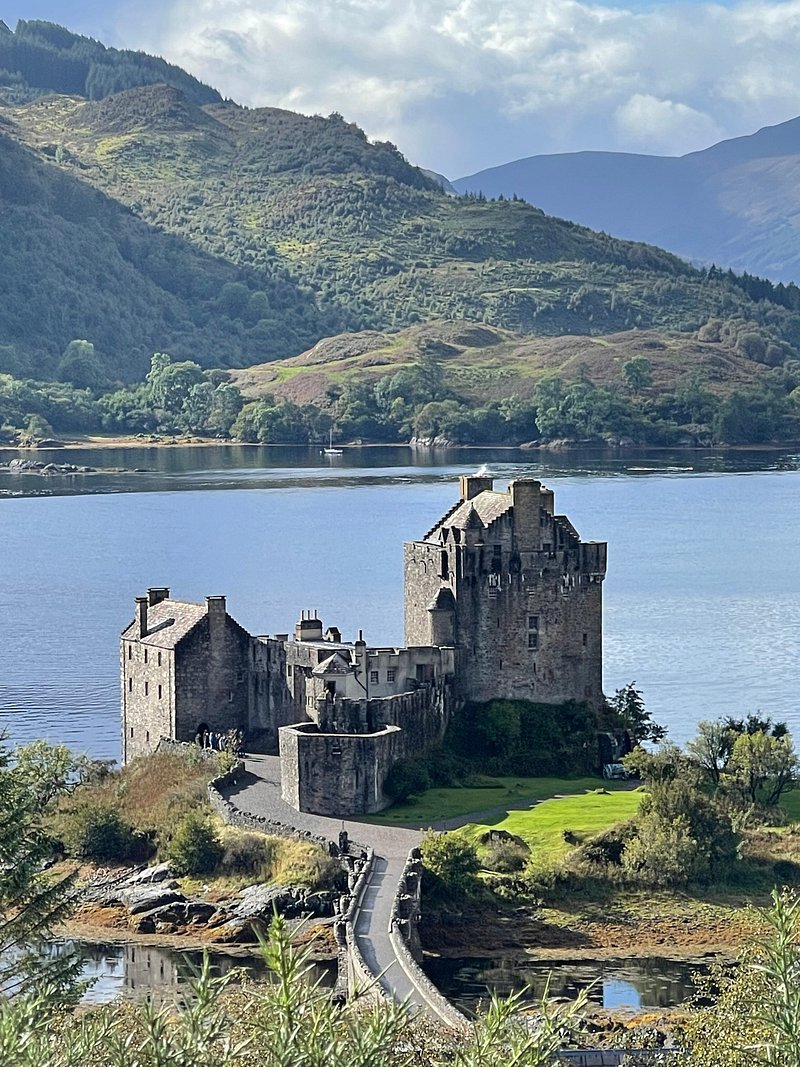 This is the best private tour company in Scotland. I don't see how our 2 week trip could have been made any better. We saw SO much more than we would have on our own or with a standard tour company. Also, we quickly realized that renting a car and trying to drive there would have been a disaster. John, our driver, knew all the roads, best places for photo taking, and quickly determined our interests and personalities. He accommodated all. Now that we've experienced Braw Scottish Tours, I can't imagine using any other tour company while in Scotland.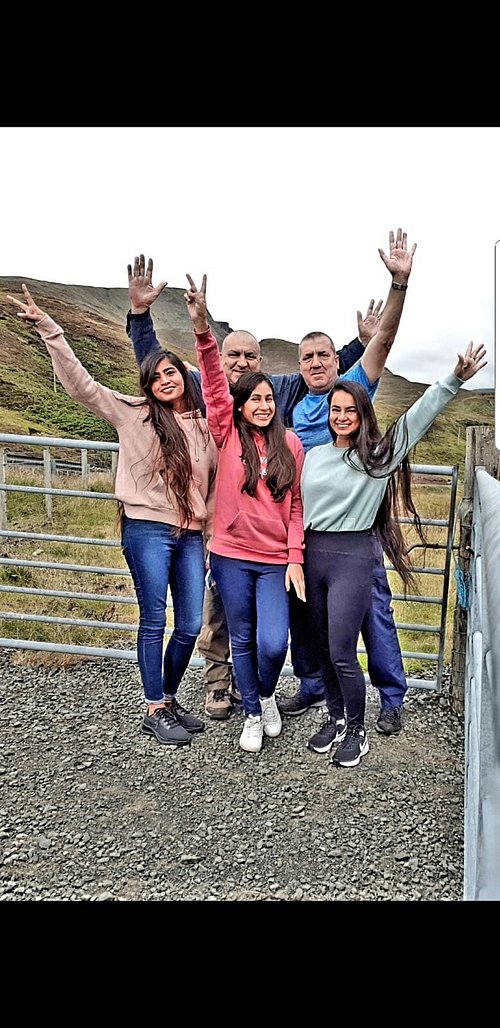 John and Tony are fun loving and entertaining. Their ability to customize a tour to your individual needs is as a result of their extensive knowledge of Scotland. We look forward to returning soon. John is prompt, professional, knowledgeable, and kind. We wouldn't hesitate to recommend him or his travel agency. We will certainly use his services again and thanks to his wonderful care may never be able to do anything other than a private tour again.

It will always stay our best trip ever had!!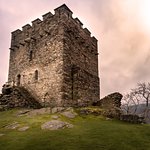 We were on a 3 month sabbatical of Europe and worked with over ten different tour professionals as we toured throughout Europe. Braw Tours stood out over and above all the others. If you are going to Scotland you must use Braw tours! We enjoyed Scotland so much and saw a side of Scotland we would not have seen otherwise. He customized the itinerary to fit our style and likes and we enjoyed every minute of the two weeks. He knew which places would be less crowded and avoided tour buses. We felt like we were in our own private Scotland. He knew the history and tall tales of Scotland. All of it was told with a great sense of humor. We also were able to learn a little about the Scotch industry with many a tasting. He was the consummate professional, always on time, with water and wifi always available, and once showing up in full kilt attire. You will not regret this tour.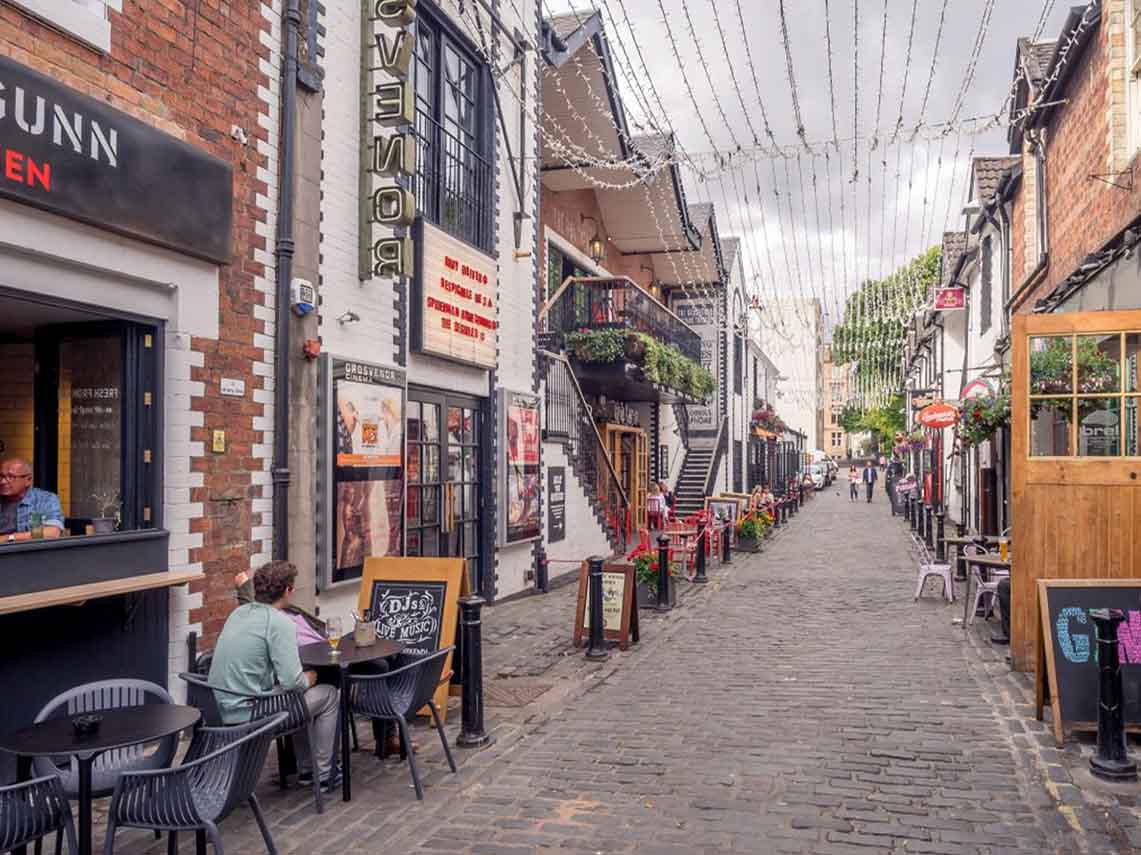 For the past two weeks, we have been on a cruise through the British Isles. It was the best cruise we have ever taken because our travel agent arranged for private tours for us at 5 different ports through Braw Scottish Tours. It was the best experience we ever had; the guides were extremely knowledgeable and just fun to be with. They couldn't do enough for us and were so reliable. If you're going to the British Isles to get private tours through Braw, you won't be sorry. We visited Guernsey, Dublin, Glasgow, Invergordon, and Edinburgh and came home with great pictures and fond memories.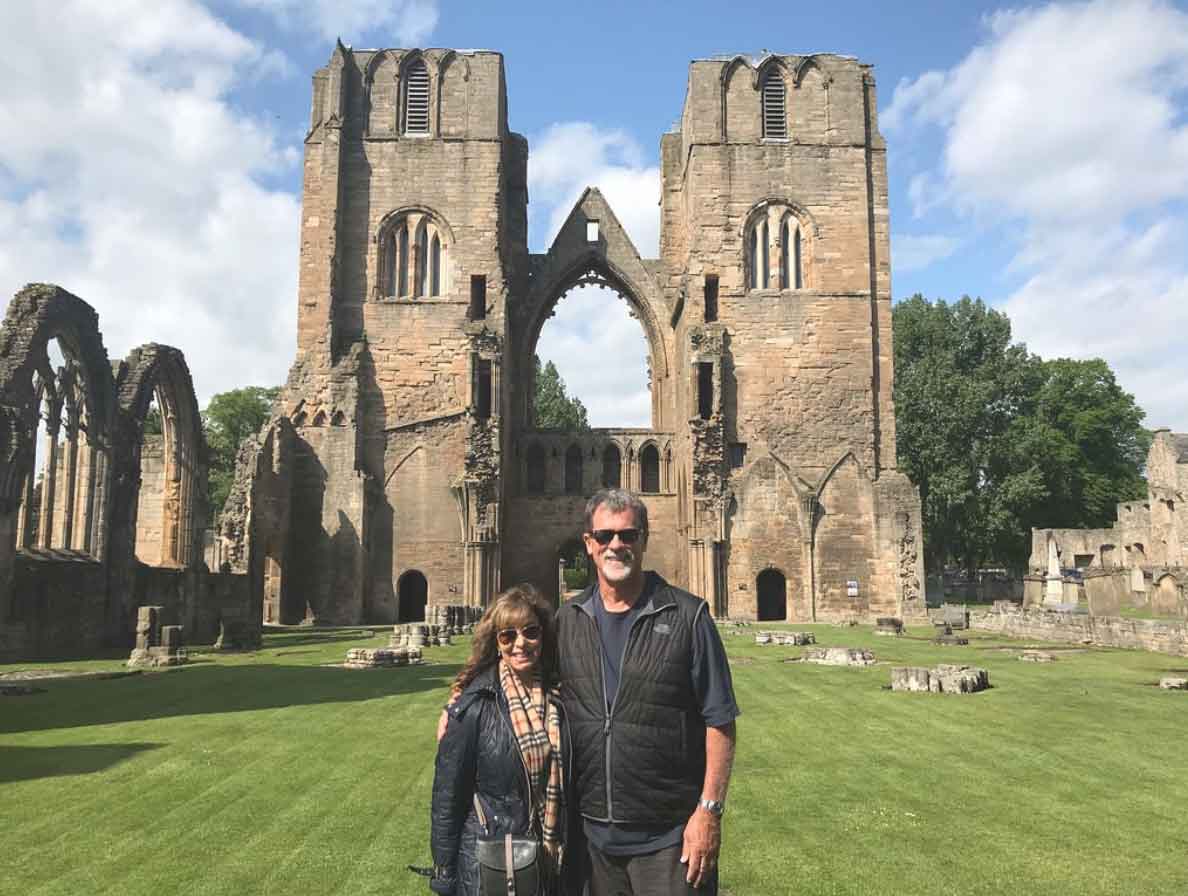 My wife and I spent over a week with Braw crossing the Highlands. Their ability to customize a tour to your individual needs is a result of their extensive knowledge of Scotland. We had a wonderful time touring with our guide and getting a locals perspective rather than traveling in a large group. We look forward to returning soon.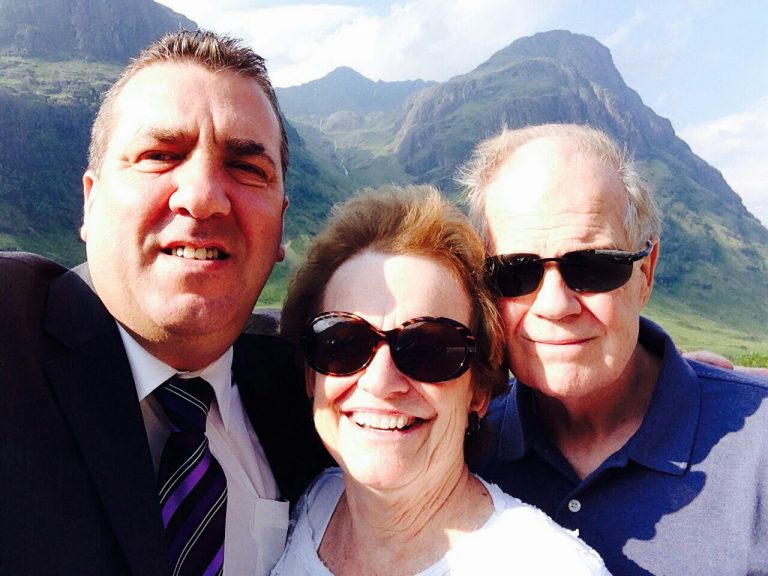 Our time with John at Braw was an enormous success because he took the time to get to know us; he has a deep and broad knowledge of sightseeing in Scotland, and he took special care to accommodate the special needs of my husband with respect and compassion. This special care included the timing for different sightseeing venues; finding wheelchairs, etc. I cannot begin to adequately sing the praises of John as an informed tour guide, a competent driver, and a thoughtful companion. We both had a wonderful time in John's company and look forward to a return visit to Scotland with Braw!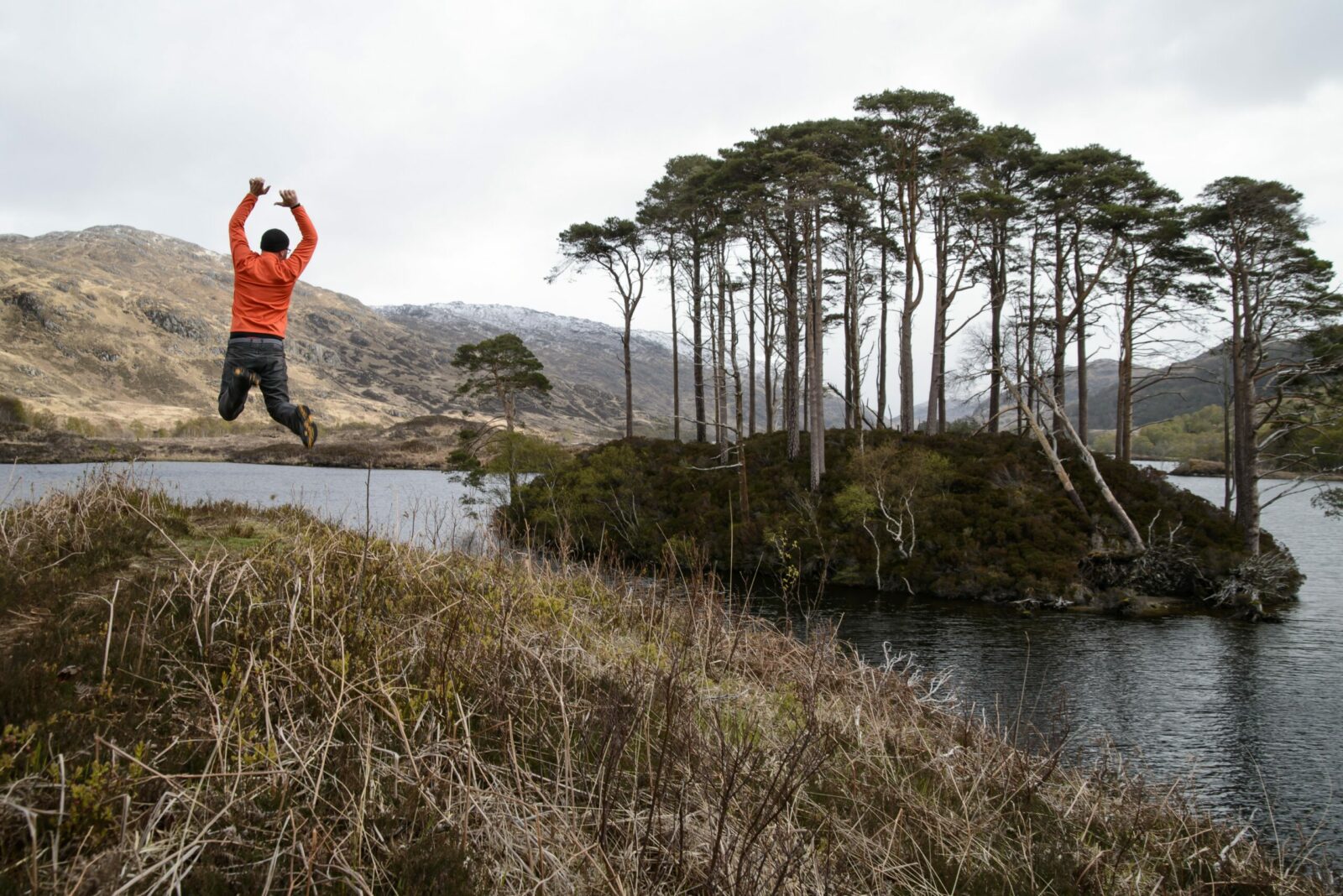 If you are short of time, look no further, this is the guide and trip you want, otherwise, continue ready for the many reasons to follow. John is an extraordinary guide with a wealth of knowledge and an easy-going good-humored personality. He's an excellent driver, which you will come to realize is quite important! He's flexible and constantly readjusts itineraries as he comes to know his clients. We saw about 2 weeks of Scotland in 6 days! He knows all the secret spots to show you the real Scotland it's glorious. I give him and Braw Scottish Tours my very highest rating and thanks for a tremendously enjoyable vacation.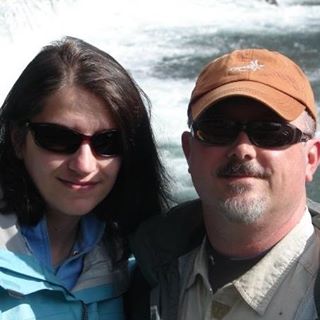 We used Braw Scottish tours for a driver and guide on a recent trip to Scotland. We visited the Highlands, Skye, and Lewis & Harris and had an amazing time thanks to their attention to detail! John and Braw Scottish Tours took great pride in making sure we had a first-class experience for our entire journey. They made sure we had great accommodations, food, and even tailored stops along the way to our interests. Our driver was professional, knowledgeable, and witty and I wholeheartedly recommend Braw to anyone. We're already planning our next trip!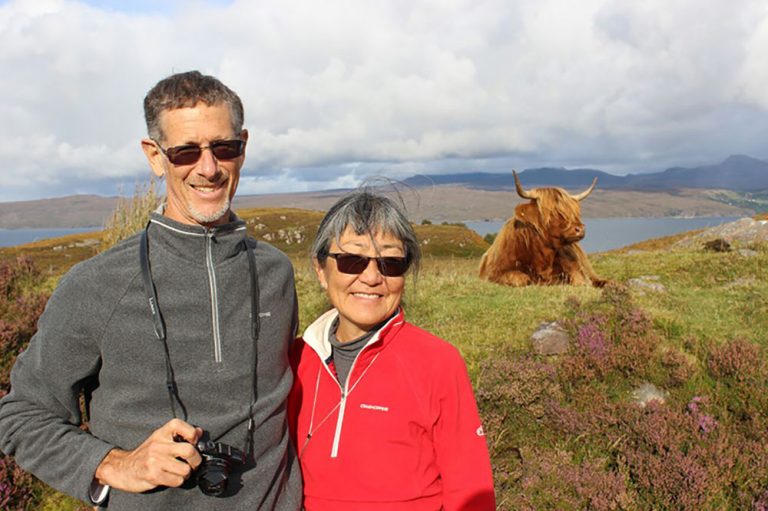 I found out about Braw Scottish Tours by word-of-mouth and I soon discovered why he had received such high praise. From the outset, John (our driver-guide) was engaging and accommodating as we interacted to formulate an individualized trip…
Get a Custom Driver Guided Tour Itinerary
All our tours are completely customizable and tailor-made to suit you and your group's needs, just fill in the form below and tell us what you want to do and how long you'll be visiting us and our tour experts will do the rest.
Even if you don't know where you want to start and would like some inspiration, fill in your contact details below and your personal tour expert will be in touch to help you plan your perfect vacation in Scotland.
inspire your trip to Scotland