Are you ready to conquer the peaks and summits of Scotland? Look no further, because in this blog post we will be exploring the world of Munros – Scotland's most iconic and challenging hills to climb.
A Munro is a mountain in Scotland with a height over 3,000 feet (914.4m). But these peaks are not just any ordinary mountains, they are the ultimate challenge for hikers and climbers alike. These peaks offer breathtaking views, rugged landscapes, and an unforgettable adventure. So, pack your bags and get ready to embark on a journey to the top of Scotland's most majestic peaks.
The History of Munro Bagging
The term "Munro" was first coined by Sir Hugh Munro in 1891, when he published a list of Scottish hills over 3,000 feet.
Since then, climbing and bagging Munros has become a beloved pastime for outdoor enthusiasts. But it's not just about reaching the summit, it's about the journey and the sense of accomplishment that comes with it.
Imagine yourself in the early days of Munro bagging, when the first mountaineers were exploring uncharted territories, blazing trails, and making history. The thrill of the unknown and the rush of adrenaline as you tackle the steep inclines, cross treacherous ridges, and reach the summit. The feeling of standing on top of the world, surveying the vast expanse of Scotland's rugged beauty. This is the true spirit of Munro bagging.
Today, Munro bagging is a popular activity, with many enthusiasts striving to climb all 282 Munros in Scotland. But it's not just about ticking them off a list, it's about the sense of adventure and accomplishment that comes with each summit. So, whether you're a seasoned mountaineer or a first-time hiker, join the ranks of Munro baggers and discover the beauty and thrill of climbing Scotland's most iconic peaks.
Planning Your Munro Adventure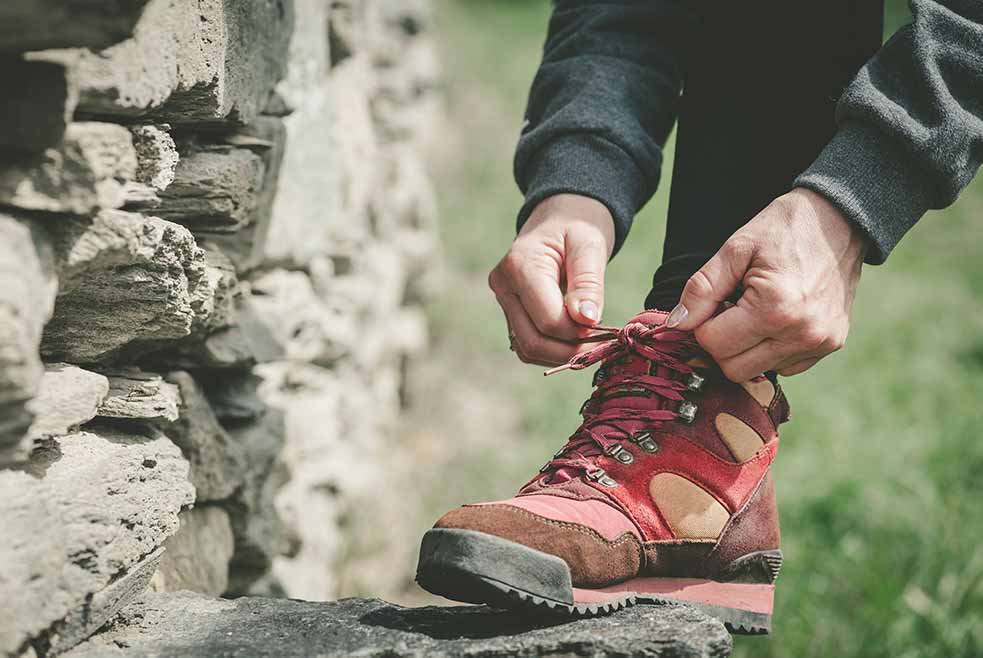 Naturally, the summer months offer the best weather for climbing, with longer daylight hours and milder temperatures. However, it's also important to be prepared for changeable weather conditions, which can happen anytime in Scotland.
Choosing the right Munro for your skill level and experience is also key to a successful climb. Some Munros are more challenging than others, with steep inclines and rocky terrain. It's important to choose a peak that matches your abilities and fitness level. Researching the route, checking the weather forecast, and planning your equipment are essential steps in planning your adventure.
Preparing for the climb is important to ensure a safe and successful hike. Munro climbing can be strenuous, so it's important to be in good physical shape and to have the right gear. Essential gear includes sturdy hiking boots, waterproof clothing, a map, and a compass. It's also important to let someone know your planned route and expected return time, and always be aware of the changing weather conditions. With the proper planning and preparation, you'll be ready to tackle any Munro and have a safe and enjoyable adventure.
Popular Munro Climbing Destinations
The Scottish Highlands is home to some of the most iconic and challenging Munros, offering a wide range of peaks to climb, from the rugged beauty of Ben Nevis to the majestic peaks of the Cairngorms. With its vast landscapes, picturesque lochs, and ancient castles, the Highlands are a must-see destination for any Munro climber.
The Isle of Skye is another popular destination, known for its rugged landscapes, stunning seascapes, and wildlife. Climbing the Munros on the Isle of Skye offers a unique experience, with the added challenge of crossing rocky terrain and steep inclines. The views from the summit are truly breathtaking, offering panoramic vistas of the island and the surrounding sea.
The Cairngorms is another region known for its Munros, with a range of peaks to climb, from the relatively easy to the challenging. This region is also known for its ancient Caledonian pine forests, pristine lochs, and rare wildlife, making it a perfect destination for nature lovers and Munro climbers alike.
Each of these regions offer a unique and adventurous experience, so whether you're a seasoned mountaineer or a first-time hiker, take on the challenge of climbing a Munro and discover the beauty and thrill of Scotland's most iconic peaks.
Contact Our Team About Bagging A Munro On Your Scottish Vacation
Climbing Munros is an ultimate adventure for hikers and mountaineers, offering breathtaking views, challenging terrain, and a sense of accomplishment. From the Scottish Highlands to the Isle of Skye, and the Cairngorms, Scotland is home to many iconic Munros, each with its own unique character and beauty.
Whether you're a seasoned hiker or a first-time climber, the challenge of climbing a Munro is open to everyone. With proper planning, preparation, and the right gear, you'll be ready to tackle any peak and have a safe and enjoyable adventure.
We hope this blog post has inspired you to discover the beauty and thrill of climbing Scotland's most iconic peaks. For more information, resources, and a complimentary itinerary for your guided Munro bagging Scottish vacation, contact our specialist tour polanners using our inquiry form below.